An internationally leading academic model in computer science.
The department of computer science is committed to provide students with a high quality education. It promotes creativity and team work in a student-oriented learning environment. The department inspires innovative research and participates in leading the information and communication technology (ICT) sector in the Kingdom of Saudi Arabia (KSA) to facilitate transformation of KSA into a knowledge-based economy.
The mission of the Department of Computer Science is
To prepare highly qualified professionals in Computer Science for an efficient contribution to the edification of the knowledge society and to the achievement of the national development goals through fostering an academic environment ideal for knowledge development, research, and innovation in the field of Computer Science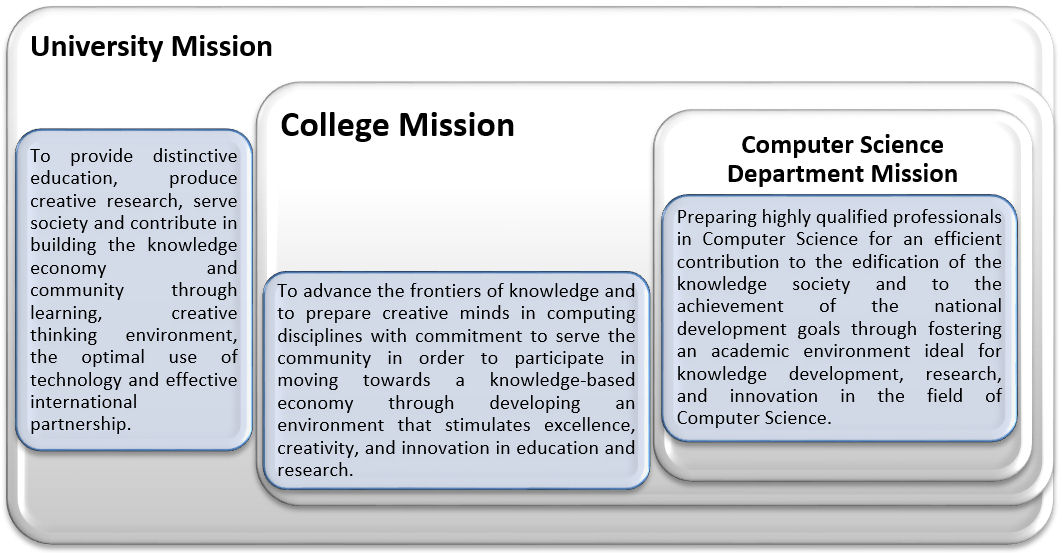 Figure 1 shows the department, college and university missions.
The mission statement considers the department outcomes, services and values. It contributes to the University mission "To provide distinctive education, produce creative research, serve society and contribute in building the knowledge economy and community through learning, creative thinking environment, the optimal use of technology and effective international partnership" towards its ambition to be "a world class university and a leader in building the knowledge society" and to the goals and objectives of the program as mapped in the Table below.
KSU mission statement component

Program Mission Statement component

Program Goals

Program Objectives

* Provide Distinctive education

* Produce creative research

* Preparing highly qualified professionals in Computer Science

* Edification of the knowledge society through research and innovation

Graduate will work as computing professionals, conducting research and/or leading, designing, developing, or maintaining computer-related projects in various fields

1. To foster students' intellectual skills by acquiring fundamental knowledge and concepts of computer science and other related sciences.

2. To nurture students' creativity skills.

3. To prepare students to the job market competition by strengthening their communication skills and promoting team work.

4. Strengthen the scientific research to raise the department standard to the international level

* Optimal use of technology

* Efficient contribution to the edification of the knowledge society

Graduates are capable of demonstrating professionalism and a sense of societal ethical responsibility in all their endeavors.

5. To prepare students for professional interaction and leadership

6. To expand the program role to have an impact on local community.

* Contribute in building the knowledge economy and community

* Achievement of the national development goals

Graduates continue enhancing their skills, embrace new computing technologies through self-learning activities, and post-graduate training or education.

7. To promote student's commitment to self-study and life-long learning.