Bachelor of Science in Information Technology
---
Program info     |     Objectives & Outcomes     |     Admission     |     Study plan     |     Statistics
---
Program Information
The program offers multiple concentrations (tracks) thereby allowing students to gain their degree in any of the following: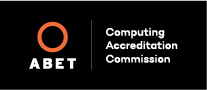 Bachelor of Science in Information Technology – Data Science Track(DS)
Bachelor of Science in Information Technology – Cyber Security Track(CYS)
Bachelor of Science in Information Technology – Networks & IoT Engineering Track(NIE)
The department is investigating the possibility of adding concentrations related to other fields such as Health, Business, and Education.
Duration and Structure of IT Program
The program is a 4 year program. It requires at least 127 credit hours distributed as follows:
University Requirements: 8 credit hours.
College Requirements: 46 credit hours.
Department Requirements: 61 credit hours.
Department Electives: 12 credit hours.
---
Program Educational Objectives
Few years after completion of their Bachelor of Science in Information Technology degree (BSIT), graduates will have:
Practiced effectively as IT professionals by leading, designing, developing and/or maintaining objects in various IT areas.
Pursued higher studies and conducted research in the computing field.
Been ethically and communicated effectively with their peers, as members of multidisciplinary teams or as leaders.
Engaged in lifelong learning and professional development
---
Student Outcomes
Upon graduation, a graduate in IT is expected to have the ability to:
a. Apply knowledge of computing and mathematics appropriate to the discipline
b. Analyze a problem, and identify  the computing requirements appropriate to its solution
c. Design, implement and evaluate a computer-based system, process, component, or program to meet desired needs
d. work effectively on teams to accomplish a common goal
e. Identify professional, ethical, legal, security, and social issues and responsibilities
f. Communicate effectively with a range of audiences
g. Describe the local and global impact of computing on individuals, organizations and society
h. Engage in continuing professional development
i. Use current techniques, skills, and tools necessary for computing practices
j. Use and apply current technical concepts and practices in the core information technologies
k. Identify and analyze user needs and take them into account in the selection, creation, evaluation and administration of computer-based systems
l. Integrate effectively IT-based solutions into the user environment
m. Outline the different standards and their applications
n. Assist in the creation of an effective project plan
o. Present knowledge of best practices and their applications
p. Describe knowledge of fundamentals of IT (e.g. programming, networking, databases, web systems, system integration and architecture)
---
Admission
The minimum requirements for admission of all students to the preparatory year (PY) are based on the following criteria:
The total number of accepted students should not exceed the number specified by the University Council

Students are ranked and selected based on their composite average of the following:

30% of General Aptitude Test
30% of Secondary School GPA
40% of Subject Achievement Test
After completing the PY, students are admitted to the college and distributed to the various departments according to three criteria: their preference, GPA from the PY, and the capacity of each department. The capacities of each department as well as the cutoff criteria are approved yearly by the respective department and college councils and passed on to the Deanship of Admission and Registration.
The requirement for the admission of students to the IT department are based on a composite score not less than 75% which is calculated as follows:
25% of General Aptitude Test
25% of Subject Achievement Test
25% of PY GPA
25% of Math Courses in PY (Math 140 and Math 150)
Requirements for Transferring from Within the University:
Students who would like to transfer from other colleges to the IT department should satisfy the following:
For students who satisfy the GPA from PY, the courses she has taken will be included in the composite score.
For students who do not satisfy the criteria above, she should satisfy the following:

Complete at least 12 hours of coursework after the PY.
Should achieve the following composite scores:

75% for Colleges of Science and Health Sciences.
80% for all other colleges.
In this case, all the courses studied by the student are taken into consideration. The portion for Mathematics will be based on all Mathematics, Physics and Statistics courses taken.
Requirements for Transferring from Outside the University:
Composite score will be calculated based on all the courses taken for up to 80% of the grade. Transfer is allowed only from Computer Science colleges.
---
Study Plan

  Bachelor of Science in Information Technology - Program Plan
Academic Year
Accepted new students
Total number of students in all levels
Graduated students
2008-2009
1429-1430
77
873
236
2009-2010
1430-1431
186
772
303
2010-2011
1431-1432
145
876
193
2011-2012
1432-1433
145
757
181
2012-2013
1433-1434
162
700
266
2013-2014
1434-1435
148
619
183
2014-2015
1435-1436
154
662
157
2015-2016
1436-1437
162
668
117
2016-2017
1437-1438
178
547
-